Consumer Code for New Homes celebrated approval by the Chartered Trading Standards Institute
The Consumer Code for New Homes (CCNH) celebrated its formal approval by the Chartered Trading Standards Institute (CTSI) Consumer Code Approval Scheme at Westminster this week.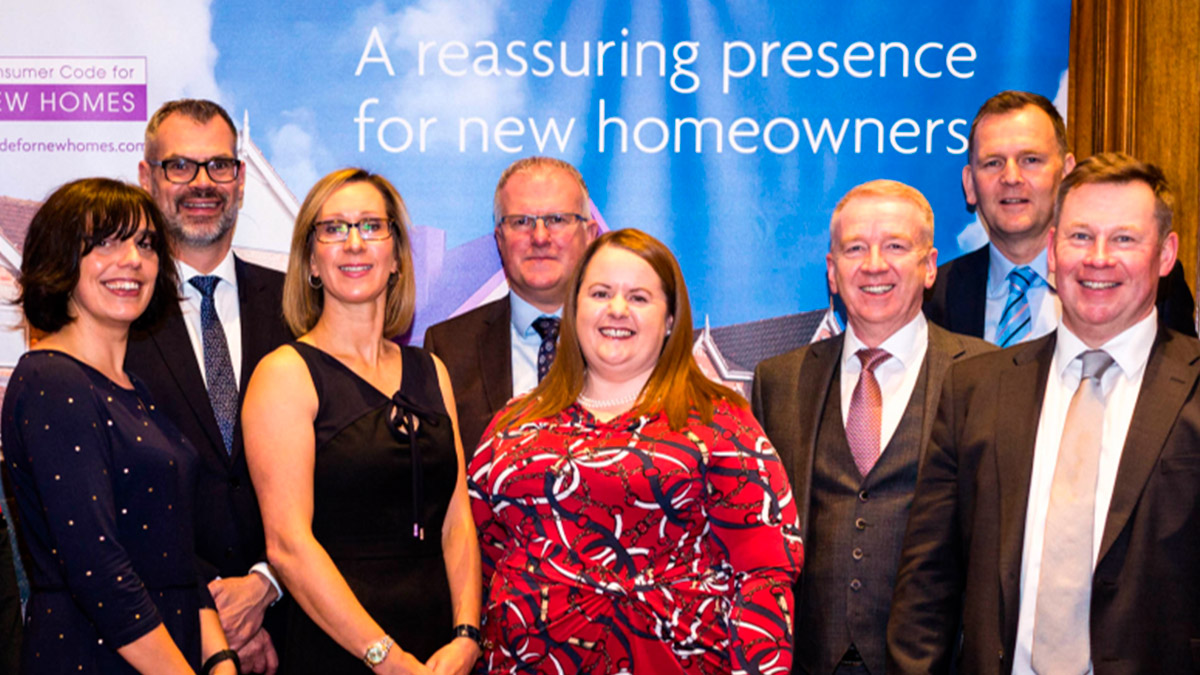 CCNH is the only CTSI Approved Code in the new build sector which is backed by an industry collective of warranty bodies.
The launch was attended by high profile speakers including:
Paul Nash, Past President of The Chartered Institute of Building (CIOB)
Barbara Hughes from the Chartered Trading Standards Institute 
Andrew Saunders-Davies from Berkeley Group
and one of the Code founders, Clare Thomas of Q Assure Build Ltd
along with representatives from the house building industry including the HomeOwners Alliance.
Leon Livermore, Chief Executive at the Chartered Trading Standards Institute said "There's no doubt that buying a new home is one of the most challenging purchases you can make, with unexpected difficulties along the way. Even the most seasoned consumer can be left vulnerable and unaware of their rights. We're pleased to welcome Consumer Codes for New Homes to our approved code sponsor scheme. They've proven that they're committed to raising standards and ensuring consumers are protected, and we look forward to working with them for years to come."
The Consumer Code for New Homes has been established to be of maximum benefit to consumers and to ensure best practise in the marketing, selling and purchasing of new homes.
It aims to provide a genuine commitment to improving standards of construction and raising customer service standards in the new build homes market, recognising that part of that commitment is providing consumers with a voice (and a clear complaints process) when things simply don't go according to plan when they buy a new home from a developer.
Paula Higgins, CEO from The Home Owners Alliance said:
"We have more houses being built than ever before, and as government encourages people to buy, quality issues are a major concern. At HomeOwners Alliance we have been calling for greater protection for consumers buying a new build property. Consumers find it difficult to know where to go when they have problems and their developers have turned a blind eye in the past. I'm pleased to see protection for new build buyers being brought under the spotlight by the CCNH and I'm certain they will continue to promote a united approach across the industry to encourage the house building industry raise its game".
Sarah Langley, Managing Director of the Consumer Code for New Homes said:
"We are thrilled so many individuals from across the industry came along to support us. We have a genuine desire to raise standards in the new build sector and look forward to the challenges ahead."
Back to News