Code Users
Integral to the success of the Code, are the efforts of our partners working with us to support our monitoring and enforcement initiatives, to ensure that consumers are protected every step of the way in the process of buying a New Build Home.
Consumer Code for New Homes as Code Sponsor is ultimately responsible for ensuring the Code is implemented and remains effective, however we also work with the Warranty Bodies who are signed up to us as Code Users, to assist us in our monitoring efforts.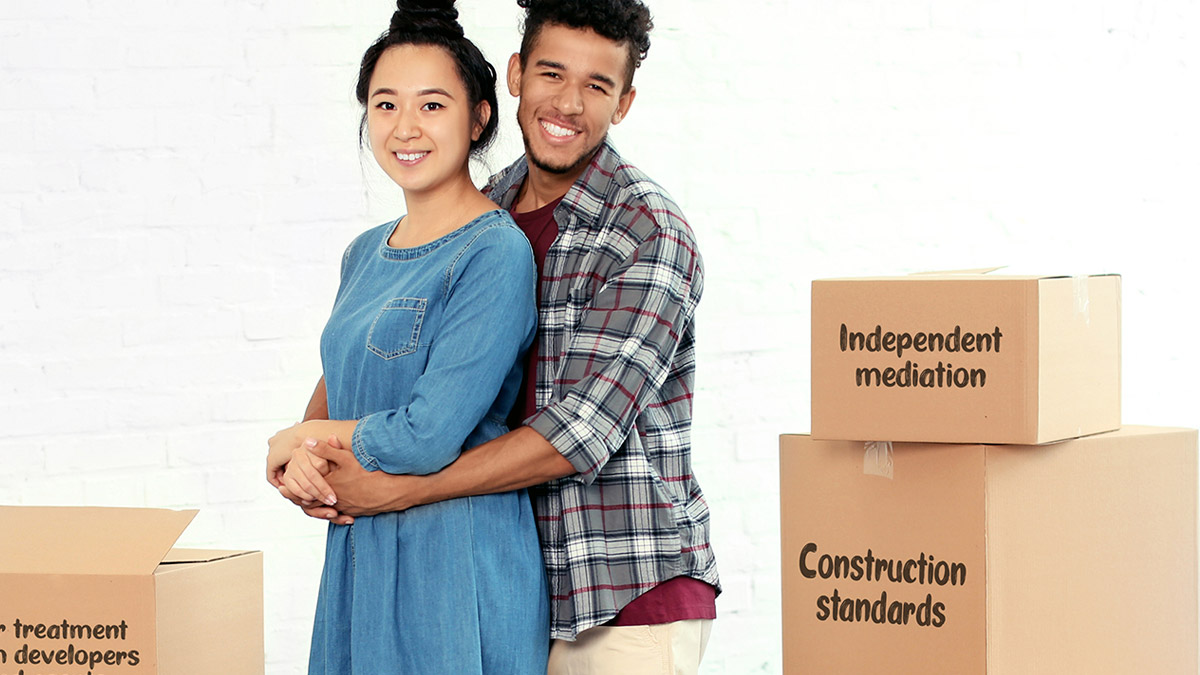 The Warranty Bodies, who offer our Code Members Structural Warranties on the New Build Homes, sign up to our Code User Agreement, which ensures they are responsible to the Code for monitoring and enforcing the Code. They are extremely well placed to support our activities since they maintain an annual registration process for each Developer they work with and carry out a programme of site inspections during the construction activities of the Developers, to assess the quality of the build for their own underwriting purposes.
This means that every Code Member has been through a rigorous series of registration checks and has oversight during construction to ensure that the New Build Homes are built to a quality standard in line with the Building Regulations and good building practice.
Below are the current Code Users of the Consumer Code for New Homes.
BLP Insurance

BLP Insurance offers housing warranty insurance and commercial development latent defects insurance underwritten by Allianz Global Corporate & Specialty SE. Our insurance is a compelling alternative to the 'traditional' 10 year new home warranty solutions and our commercial latent defects insurance product is the most comprehensive in the market. Unlike traditional new homes warranties, BLP's insurance covers the building – not the developer – and does not ask developers to pay up front registration fees, ongoing membership fees, bonds, guarantees or deposits. For claims, only proof of damage is required not proof of liability. BLP's cover is approved by all of the major British mortgage lenders.
We provide peace of mind for homeowners and protect their investment from the risk of undiscovered defects, because: our insurance policies are backed by an AA rated global insurer; we will have properly assessed the build project from design through to workmanship on site, to help minimise the chance of future defects; and if a defect does arise the homeowner won't have to prove who is to blame, just that there is a defect.
We have been providing construction insurance since 1989, trading as BLP since 1999. We are owned by Thomas Miller, a world class insurance services business at the forefront of the insurance industry for over 125 years. BLP Insurance is regulated by the FCA.
Build-Zone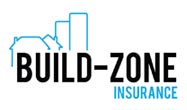 Build-Zone was established as a 10-Year Structural Warranty provider in 2003 and is a trading style of Sennocke International Insurance Services Limited (Part of the Aston Lark Group (Howden Broking Group).
​They have one of the market's largest capacities for latent defects insurance. Experienced in underwriting structural warranties or latent defects insurance for all types of developments, from a single-unit new home warranty to large, residential or commercial developments, Build-Zone understands the importance of providing the right level of support throughout the build process.
Build-Zone is dedicated to upholding industry best practices for new home warranties, aiming to raise consumer and developer standards. By supporting the Consumer Code for New Homes, we can foster a collaborative industry voice.
FMB Insurance Services Ltd

FMB Insurance was set up in 1980 to provide warranties for the domestic home improvement market. This work was largely funded by local authorities.
FMB Insurance now provides a wide range of commercial and latent defects insurances to suit the requirements of FMB members, as well as the general public. Alongside this cover, they also offer van/fleet insurance, public and employers' liability, as well as various other forms of insurance including unoccupied property insurance and surety bonds. They have established relationships with their insurers, which means FMB can be flexible in the cover offered.
Unlike other companies, the FMB team consists of professionals with over 25 years collective experience in the construction industry. FMB services are personalised – customers will have their own assigned representative who will guide them through the entire insurance process, answering any questions the customer may have.
Global Home Warranties

Established in the UK in 2011 as an alternative to other structural warranty providers and the company has seen its market share increase in the provision of structural defect insurance throughout the United Kingdom and Ireland.
GHW's ultimate aim is to add value at every stage of the home warranty service, through its experienced and friendly consultants and Risk Managers, and nimble and responsive management style. The company is very proud of its flexible approach which means that it doesn't simply provide a conveyor belt of off-the-shelf policies. Each application is carefully considered, assessed and a tailor-made solution provided.
The company has an experienced and rigorous Surveying Team who are RICS and CIOB qualified to provide on-site technical assessments and to minimise the risk of defects going undetected. Their surveying schedule is created specifically for each development to minimise disruption and they liaise closely with site managers throughout the build, compiling a detailed history of every project. The inspection program is planned to cover all significant structural and weather penetrating elements. All customers have access to the technical team for advice and guidance.
IFS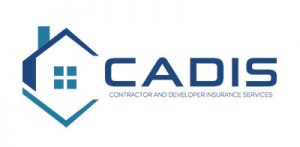 CADIS is a trading arm of International Financial Security Ltd (IFS), a broker authorized and regulated by the FCA which specialises in insurance and warranty solutions for developers and contractors operating in the UK property market. We are an MGA that provides latent defect warranty products to the UK broker market in three broad areas: UK Finance approved 10 year residential warranties, commercial latent defects insurance and high net worth residential policies.
Our dedicated, specialist team is available to assist producing brokers in understanding these complex products and can also provide training to enable the client to be confident that their broker understands their needs as well as allowing the broker to identify cross-selling opportunities.
We work closely with Casualty and General Insurance Company (Europe) Ltd (CGICE), which has been operating in the LDI space since 2014, but we are also able to offer warranties underwritten by other carriers should that be required.
We believe that it is in the best interest of homeowners, developers, contractors, lenders and insurers to continue to improve building standards and we are playing our part in this by supporting the Consumer Code for New Homes.
One Guarantee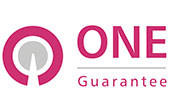 One Guarantee was founded in 2016 by Robin Plaster who has been active in the structural warranty industry since 2002. Having been instrumental in establishing both Premier Guarantee and LABC Warranty, Robin's experience, enthusiasm and reputation in the market means that One Guarantee represents a viable alternative to existing warranty providers.
One Guarantee provide a range of structural warranties for commercial and residential property throughout the UK. All our warranties are designed to protect developers and homeowners from latent defects that may occur following the practical completion of a build. Our policies are underwritten by the AA-rated Global Insurer Great Lakes Insurance SE, UK Branch, part of the Munich Re Group. The financial strength of an insurer is crucial for long-term insurance policies of this nature. One Guarantee is a Code Supporter of the CCNH to help promote and maintain the highest possible standards for customer care and the marketing, selling and purchasing of new Homes.
One Guarantee is approved by all major UK mortgage lenders and can offer cover for 12 years as standard. We do not charge registration or membership fees and carry out a minimum of 5 site inspections per new housing unit. Our comprehensive technical auditing process represents an integral feature of our risk management process and ensures each property we insure is constructed to the highest possible standard which in turn provides peace of mind to the homewoner.
Protek Warranty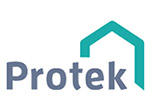 Established in 2015 by Simon Middleton, in conjunction with Lucas Fettes & Partners Ltd, following Simon's direct experience in the warranty market at Build-Zone. The company's technical services provision is the essential risk management design & inspection processes they incorporate into every new property being built with the benefit of a Protek Warranty.
The model focuses on delivering excellent communication flow between the technical audit and the construction team to ensure the projects meet the standards required by Protek as clearly and as effectively as possible, without additional cost or time implication to the developing party. Protek's range of structural warranties has been designed for builders and developers of residential, regeneration properties and caters for the many different models utilised in today's market to deliver them.
Q Assure Build Ltd

Established in 2010 by Paul Davies & Clare Thomas, following years of experience in the construction industry, to bring a different approach to the Warranty market through a clear and proper understanding of risk management, to deliver a customer-focused product which really benefits homeowners who purchase new-build homes from UK Developers.
The experience behind Q comes from senior management at Zurich Building Guarantees as well as first-hand delivery of consultancy services to UK Developers. This has firmly established a comprehensive understanding of: how Developers work and where the risk areas are within their business models for construction and customer service delivery; as well as how warranty claims are handled and key sources of issues during the build process which can cause Latent Defects.
TMSC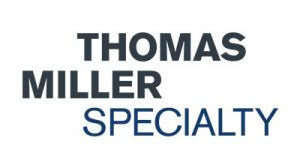 Thomas Miller Specialty Construction (TMSC) was established during 2021 following the ending of the long term partnership for BLP Insurance and offers a market leading latent defect insurance product. The product has been specifically designed to meet the needs of commercial developers delivering new build mixed use schemes in the UK, with extended benefits for the purchasers of individual units.
The TMSC product is underwritten by Aviva Insurance in an exclusive partnership utilising the existing teams knowledge and experience built up within BLP Insurance. We also have an "in house" risk solutions subsidiary – providing technical audits and complementary consultancy services, including the technical due diligence partner for the Build Offsite Property Assurance Scheme (BOPAS).
TMSC provides peace of mind to homeowners, lenders and building owners protecting their investment from the risk of undiscovered defects. The policies are underwritten by an AA- rated insurer and all projects will have been fully assessed from design through to workmanship on site to minimise the risk of defects. Where defects arise that meet the policy definitions the policy will respond to the affected parties.
TMSC is committed to increasing the quality in construction and consumer protection, the Consumer Code for New Homes is the right platform to complement our insurance product with end to end support to developers and home buy from sales and reservation through to the first 2 years of new home ownership.