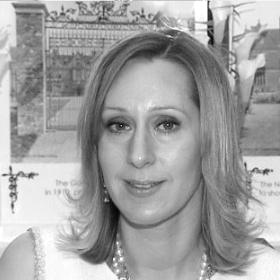 Sarah Langley BA(Hons) DTS MCTSI CTSP
Managing Director
Sarah Langley is a Chartered Trading Standards Practitioner with over 25 years of industry experience. She has worked for six local authority regulatory service departments, responsible for a range of consumer protection functions.
After a successful public sector career, Sarah set up her own consultancy business providing consultancy services to private and public sector clients for over 10 years.
Sarah was previously Service Director at the Chartered Trading Standards Institute responsible for the Consumer Codes Approval Scheme.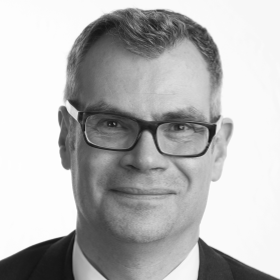 Brian Berry
Director
Brian Berry is the Chief Executive of the Federation of Master Builders (FMB), the UK's largest trade association in the construction sector. Prior to his current position Brian was Director of External Affairs at the FMB with responsibility for UK and EU policy, public affairs and media relations.
Before joining the FMB, he worked at the Royal Institution of Chartered Surveyors (RICS), where he was Head of UK Public Policy and as a teacher at The Charterhouse Square School in central London.
Brian regularly provides commentary on construction issues for TV, radio, national and the trade press.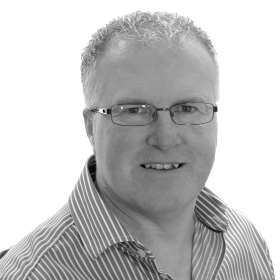 Paul Davies
Director
Paul was formerly National Technical Manager of Zurich Building Guarantees and headed up the UK Surveying force for Zurich's Latent Defects Warranty and wrote the Zurich BG Technical Standards. Subsequently, Paul was National Technical Director for Taywood Homes (Taylor Woodrow) before establishing his own construction consultancy in 2001.
Through his consultancy work, he also has significant experience of managing and advising on latent defects claims on behalf of Zurich Building Guarantees and several of the leading national housebuilders in the UK.
He has over 30 years of experience in the construction industry as a Draughtsman and Building Control Officer, with an honours degree in Civil Engineering, a further degree in Building Surveying, and is an experienced CDM Expert / Principal Designer, Health & Safety Advisor, and Project Manager.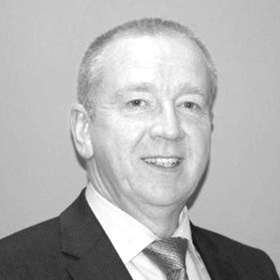 James Edwards
Director
James has worked with builders and developers for over 25 years, having gained senior managerial experience with leading blue chip companies in real estate, financial services, customer services and structural warranty insurance.
Having worked for Royal Sun Alliance Property Services and Cornerstone Abbey National Estate Agency he understands the markets that builders and developers work in, and his experience and knowledge of sales, construction and insurance enable him to represent Global Home Warranties and the Consumer Code for New Homes to builders, developers, solicitors, architects, estate agents and banks.
He is customer oriented and business focused, delivering company procedures, systems, standards and policies for the benefit of the consumer.
Kathy McKenna
Director
Kathy was awarded an Honours degree in Law from Queens University Belfast in 1994. Since then she has worked as a conveyancer in private practice until 2002 when she moved into the construction market heading up an internal Legal team for a large developer in Northern Ireland.
She then moved into the warranty market in 2009 and set up Global Home Warranties Ltd in 2011. She has extensive experience in and knowledge of both the construction and insurance markets in the UK and Ireland.
Kathy is customer focused, believing in putting the customer first. Having over 20 years' experience in the legal, construction and insurance markets has afforded her to gain essential skills in working with others and consistently produce professional and profitable results for all parties.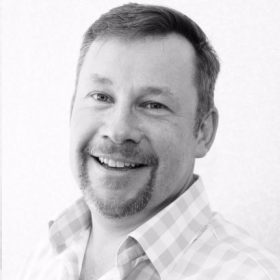 Simon Middleton
Director
Simon was formerly a Director at Sennocke International Insurance Services Limited and created and managed the structural warranty provider Build-Zone. He joined Lucas Fettes & Partners Limited to head up Protek in 2015.
Simon has over 25 years' experience as an insurance professional specialising in latent defect and construction based underwriting, management and technical auditing. His expertise lies in developing specialist insurance products and delivering them, utilising bespoke process and systems, in a way that controls quality, while exceeding the consumers service expectations.
Prior to entering the insurance industry he trained as a Site Engineer and worked in the construction industry on various civil, commercial and housing development projects.
Kelly O'Brian
Director
Kelly has over 12 years' experience in the structural warranty market working in various roles for both warranty providers and insurers. She has a detailed knowledge of the Latent Defect Insurance industry and has been instrumental in developing the operations of Protek since its beginning in 2015.
During her time within Protek Kelly has been responsible for a number of key areas including customer service, operations and IT projects. Kelly's current role as Underwriting Manager means she oversees the implementation of underwriting decisions and company procedures throughout the business and ensures delivery of administration and operational changes.
Sadie Phillips
Director
Sadie Phillips is Director of FMB Insurance Services. FMB Insurance Services provides a wide range of insurance products to FMB members and their clients. Sadie joined the FMB with a degree in Classics and Archaeology from the University of Birmingham.
During her time at the FMB she has occupied a number of posts gaining an in depth knowledge of the insurance business with particular relevance to the construction industry.
Since taking up her post as Director of Insurance she has been instrumental in the expansion of the FMB Insurance Services' portfolio and the development of partnerships with major national insurance companies.
John Picton
Director
John joined BLP in June 2012 as the Quality Manager within the Technical Team and was appointed as Technical Director to the Board of BLP in July 2014. He comes from private sector Building Control and brings extensive technical experience in both commercial and residential projects. He spent 12 years in a Building Control career with 9 years in the private sector and worked previously for an Approved Inspector. Previous management and customer service experience was gained in the hospitality industry and in the private sector.
John brings a wealth of technical expertise to BLP's team, combined with high standards of customer service to strengthen the team and develop surveying practices. He leads BLP's technical team to deliver the risk management required in support of the Latent Defects Insurance.
Robin Plaster
Director
Robin Plaster is CEO of One Guarantee and is considered by many to be one of the most preeminent figures within the UK latent defects sector. Previously Robin was a co-owner/Joint Managing Director of Premier Guarantee and was instrumental in establishing LABC Warranty. Robin has significant experience in delivering innovative warranty solutions for residential and commercial developers, having previously worked on some of the most prestigious developments within the UK, including Liverpool One and The Rotunda in Birmingham.
He is extremely passionate about the insurance industry and in 2010 created the One Broker Group, which now ranks within the top 30 largest independent commercial brokers in the UK.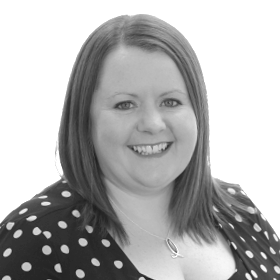 Clare M Thomas
Director
A part-qualified management accountant, Clare has significant experience working in the construction industry having worked as a Project Manager, CDM Co-ordinator (now Principal Designer), Health & Safety Advisor and Commercial Systems advisor.
As a consultant, Clare has particular experience of working in the house-building industry, working with some of the largest FTSE 100 Housebuilders in the UK over many years. She also has significant experience of handling and co-ordinating latent defects claims on behalf of Zurich Building Guarantees and several of the leading national housebuilders in the UK.
Clare has a very hands-on approach to business, developing systems and processes that are customer focused and provide efficient and environmentally aware solutions, whilst ensuring the quality and consistency of any product or service offered to market. She specialises in new-business set-ups and organisational management, administration & operational systems.